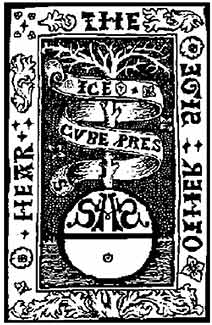 The Ice Cube press is a member in good standing with the Midwest Independent Booksellers Association, we also participate in the Great Lakes Bookseller Association Trade Show in the fall. These shows are a great way to see our annual releases and find out more. We frequently have authors sign and meet booksellers.
The Ice Cube Press  is represented to the book trade in the Midwest territory by Miller Book Trade Marketing out of Chicago, Illinois. Contact Bruce Miller with any questions, or email us at steve@icecubepress.com. We offer standard industry terms. Phone for book sales only: 319-626-2055 (calls regarding queries or submissions will not be tolerated)
You may also contact and order with Partners Book Distribution out of Holt, Michigan, as well as with through Ingram, Baker & Taylor, Amazon, as well as directly from our online bookstore.
For Canadian stores please contact: Laura Rust, Scholarly Book Services, Inc.
Individuals can use our easy online Paypal store.